Dr. Jordan Schultz, PharmD, MSCS, BCACP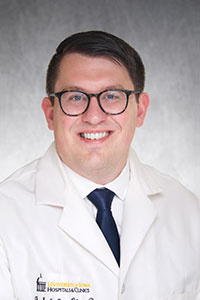 Dr. Schultz is a board-certified clinical pharmacist and a translational neuroscientist whose research focuses on understanding the pathological mechanisms of neurodegenerative diseases by identifying medications and other environmental factors that affect disease onset and progression. Upon completion of his residency, Dr. Schultz practiced as a Clinical Pharmacy Specialist in the outpatient Neurology Clinic at the University of Iowa. While working full-time with patients suffering with neurodegenerative diseases, his patients constantly were asking him if there were any medications coming out that could help slow their disease. Dr. Schultz felt helpless each time he had to explain that there are currently no disease modifying treatments for their disease. He decided to turn my frustration into action and began probing large clinical databases, such as the Enroll-HD Database and Parkinson's Progression Markers Initiative (PPMI) Database, for clues about medications that could slow the progression of neurodegenerative diseases. Later, he wanted to put himself in a position where he could translate his epidemiological findings into real results for patients. Dr. Schultz was accepted into the Clinical Trials Methodology Course through NINDS. Through this program, he gained invaluable experience as a clinical and translational scientist. 
Dr. Schultz's drive to learn more about devastating diseases, like Parkinson's Disease, and find treatment options for patients led him to his current role as a tenure-track, Assistant Professor of Psychiatry, Neurology, and Pharmacy Practice in the Carver College of Medicine at the University of Iowa. His lab continues to focus on utilizing novel neuroimaging measures to understand neurodegenerative processes, taking advantage of pharmacoepidemiologic data to advance our knowledge, and translating our findings into clinical trials.
Amanda Heinzerling, MS, Research Associate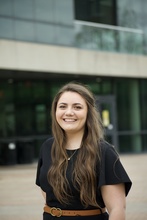 Amanda received her Bachelor's Degree in Psychology from Truman State University in 2015 and her Master's degree in Epidemiology from the University of Iowa in 2021. Her research explores lifestyle factors impact Huntington's disease progression and the use of mental health services in Huntington's disease. She currently works on the Terazosin in Transcranial Magnetic Stimulation and Auto-HD 2.0 studies. In her free time, she enjoys exploring local breweries, coffee shops, and hiking or camping with her golden retriever, Odie. 
Amy Ogilvie, MS, Graduate Research Assistant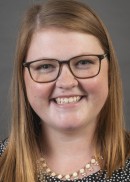 Amy is currently working toward her PhD in Epidemiology at the University of Iowa. She grew up in the Iowa City area and completed her bachelor's degree in mathematics at the University of Cincinnati. Her research interests are in pharmacoepidemiology and health services research in Huntington's disease, Parkinson's disease, and Alzheimer's disease. In her free time, she enjoys baking, traveling, and spending time with her husband and corgi. 
Stephen Cross, Research Associate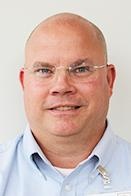 Stephen Cross earned a bachelor's degree in psychology from the University of Texas at Dallas in 1989.  He worked in community and inpatient mental health services in Dallas for eight years before moving to Iowa in 1997.  Since then, Stephen has worked in both clinical and research positions within UI's Departments of Neurology and Psychiatry.  He is a member of the National Association of Psychometrists (NAP) and obtained board certification as a Certified Specialist in Psychometry (CSP) in 2007.  Since 2008, Stephen has primarily been devoted to research into Huntington's Disease and Myotonic Dystrophy Type 1.  He joined the Jordan Schultz Laboratory as a clinical trials research associate in 2020 in order to coordinate a study funded by the Michael J. Fox Foundation for Parkinson's Research entitled "Assessing Target Engagement of Terazosin in Healthy Adults." 
Erin Reasoner, Post-Baccalaureate Research Intern
Erin earned her bachelor's degree in behavioral neuroscience and cell and molecular biology from Grand Valley State University in December 2020. She first began working with UIHC Department of Psychiatry during the summer of 2020, when she completed the University of Iowa's SUMR (Summer Undergraduate MSTP Research) program under the mentorship of Dr. Peg Nopoulos. In January 2021, Erin joined the Schultz lab through the Post-Baccalaureate Research Internship program. Outside of the lab, Erin finds joy in baking pies, creative writing, and exploring nature with friends.
Sophie Nopoulos, ICRU Summer Student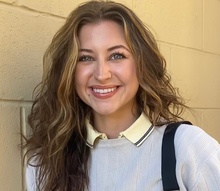 As a born and raised Hawkeye, I am a pre-med undergraduate student majoring in Biology and minoring in Psychology with anticipated graduation in the fall of 2022 with a B.S. degree. I am currently working in the Schultz lab on an ICRU project regarding the predictive capabilities of biofluid biomarkers for Parkinson's disease. Additionally, I plan to gain various experiences including investigating terazosin as a disease-modifying treatment. In my free time, I enjoy escaping in a good book, being in the company of family and friends, and nature adventures!
Alivia Brinker, Post-Baccalaureate Research Intern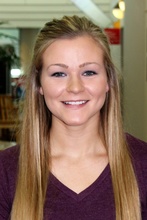 Alivia is a Missouri native and earned her bachelor's degree in biology from the University of Missouri – St. Louis in 2019. She joined the Schultz Lab in June of 2019 and is completing a Post-Baccalaureate Research Internship program. She is currently working on the AutoHD and TZPD studies. Alivia will be attending medical school in the Fall of 2020. In her free time, she can be found reading a good book, watching college volleyball, exploring the Iowa City area or spending time with her family in Missouri.
Alison Kruger, Undergraduate Research Assistant